AI-Powered Marketer Accelerator: The Future of Marketing
The demand for AI-powered marketing solutions is rapidly increasing, and those who embrace this technology stand to gain a significant competitive advantage.
That's why DigitalMarketer is thrilled to announce the return of its highly sought-after AI-Powered Marketer Accelerator, back by popular demand!
This accelerator program is designed to empower marketers, as well as small business owners and entrepreneurs like yourself with cutting-edge AI tools and strategies, enabling you to supercharge your marketing campaigns and achieve unprecedented results.
Whether you're a seasoned marketer looking to stay ahead of the curve or a budding professional eager to harness the power of AI, this accelerator program offers a unique and immersive learning experience.
Here's what you can expect:
Comprehensive AI Marketing Training: Gain in-depth knowledge of AI-driven marketing techniques and learn how to leverage intelligent automation, predictive analytics, and personalization to drive growth and engagement.

Hands-On Workshops: Dive into practical exercises and real-world case studies, allowing you to apply AI-powered marketing concepts directly to your business challenges and see immediate impact.

Access to Cutting-Edge AI Tools: Get exclusive access to industry-leading AI tools and platforms, enabling you to streamline your marketing operations, optimize campaigns, and achieve greater ROI.

Networking Opportunities: Connect with like-minded marketers, industry experts, and successful AI adopters, fostering valuable relationships and expanding your professional network.
Spaces in the AI-Powered Marketer Accelerator are limited, so it's encourage you secure your spot today.
Don't miss out on this exceptional opportunity to elevate your marketing game and become an AI-powered trailblazer.
Join me in the AI-Powered Marketer Accelerator and unlock a world of limitless marketing potential. Embrace the future of marketing today!
Here are some of the benefits of AI-powered marketing:
Increased efficiency: AI can automate many of the tasks involved in marketing, freeing up your time to focus on more strategic initiatives.

Improved targeting: AI can help you target your marketing campaigns more effectively, ensuring that your messages reach the right people at the right time.

Increased ROI: AI can help you improve the ROI of your marketing campaigns by optimizing your efforts and driving more conversions.
If you're looking to take your marketing to the next level, the AI-Powered Marketer Accelerator is the perfect program for you.
With this program, you'll learn how to use AI to:
Automate your marketing tasks

Target your marketing campaigns more effectively

Personalize your marketing messages

Measure the results of your marketing campaigns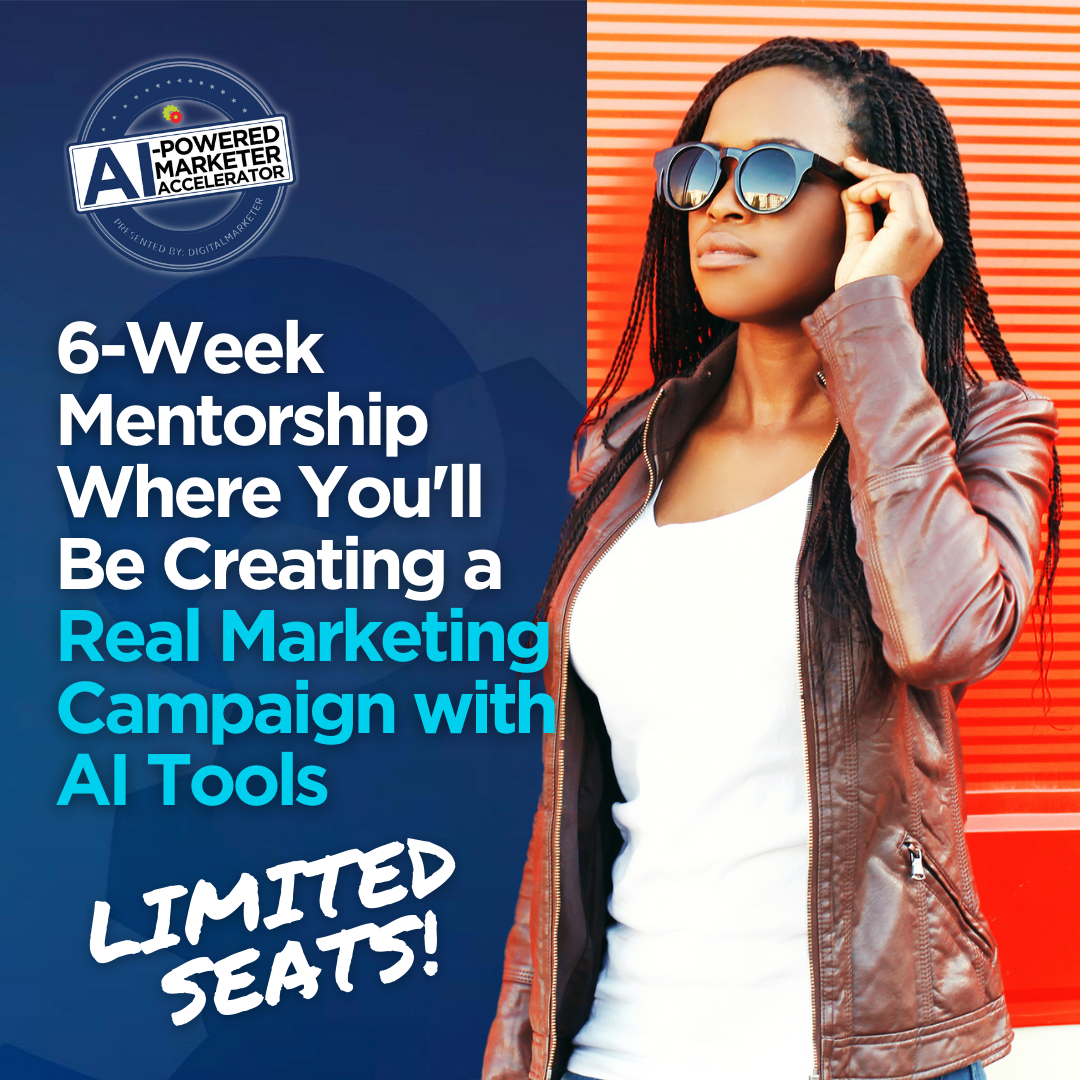 Don't miss out on this opportunity to learn from the experts and become an AI-powered marketer.
Enroll in the AI-Powered Marketer Accelerator today!
FYI: AI was used to generate this post as well as the AI presenter in the video ;)